Schematic Architecture by Rob Beal
Learn to utilize "Schematic Blueprinting" to simplify the implementation of advanced schema on your site
This course will forever change the way advanced schema is coded
Here's What To Expect
The course is broken down into 4 core modules designed to quickly move you from an introduction to schema to creating advanced schema buildouts.
The 3 bonus modules enhance the 4 core modules by adding to the basic understanding of schema code, the usage of templates, and over the shoulder examples of advanced site schema implementation.
Schema Markup Will Never Be The Same
---
Module 1
Introduction
In this module you begin with an overview of what schema is and how to build JSON-LD schema types. You then quickly jump in stacking different schema types to mirror your money site and how to inject know google entity information into your schema.
Overview
Building
Mirroring
Stacking
Entity Injections
($147 Value)
---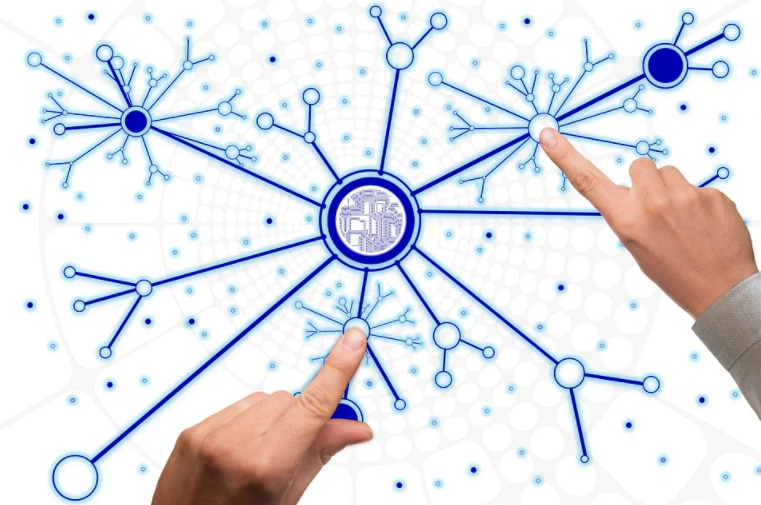 Module 2
Nodes
In this module you will learn all about @id nodes from what they are to how to name, reference, and leveraging these nodes for creating more advanced schema.
Identifiers
Naming
Referencing
Leveraging
Merging
($197 Value)
---
Module 3
Blueprints
In this module you discover what schema blueprinting is and how to build out blueprints for different schema types by walking through multiple common types.
Blueprinting
Organization
Local Business
Top Level Categories
Service
($197 Value)
---
Module 4
Buildouts
In this module you learn how to utilize all you have learned to buildout your own advanced schema through multiple examples and then how to begin crafting any advanced schema you need.
Service Page Example 1
Service Page Example 2
Top Level Category Example
Local Business Example
Organization Example
Becoming a Schema Jedi – Learning to buildout any advanced schema you need
($347 Value)
---
Bonus Modules
Coding Crash Course
In this module, you learn the basics of schema coding in 30 minutes … will you become an expert … NO … but it is good start!
Coding Intro
Adding Multiple Property Values
Schema Types as Property Values
Multiple Schema Types as Property Values
($147 Value)
---
Templates
In this module, you are given multiple different schema templates I have written in the past to use as starting points in building our your own blueprints.
Organization
Local Business
Product
Services
FAQ
Blog
Node Blueprinting
And More…
($347 Value)
---
Site Implementation
In this module, we add schema to example pages utilizing the blueprinting architecture.
Implementation Overview
Organization Implementation
Local Business Implementation
Services Implementation
Adding New Service From Scratch
($247 Value)
---
Additional Bonuses
​
The bonuses compliment your new found schema knowledge by further removing the mystery of how google works and teaching you how to leverage that to your ranking advantage.
Between the Schematic Architecture modules and the added bonuses, you will be fully equipped with all the tools and information needed to begin building your online money producing assets!
Unmasking Google
In this bonus, we take the mask off of google and go deep to understanding the matrix.
Graphical Databasing
Nodes, Edges, Properties
SEO Shield and Schema Sculpting
Leveraging this information
($197 Value)
---
SEO Shield Training
In this training, we cover how to build and expand your online nodes so you can control the google webgraph about your brand
Feeding google all the nodes about your entity
Interlinking the nodes
Feeding in keyword relevance
($497 Value)
---
Pay Per Lead Profits
Complete pay per leads course on how I made my first dollars on line! Start to finish!
Course Modules
($997 Value)
Why PPL
Benefits of pay per lead model
Niche Selection
Selecting the correct niche is key
Call Handling
What to do when the phone rings
Keyword Selection
Finding the money keywords
Money Site Setup
Setting up the money site
Site Structure
Structuring for success
GMB Optimization
Inside the belly of the beast
Entity Creation and Solidification
Claiming your brand
Content Tuning
Tuning up that content
Site Mirroring
Mirror mirror on the wall
GMB Leverage
Using google to drive you campaigns
Feeding The Bot
011011001 (get on the bot level)
Link Building
Nothing happens without links
Traffic
Driving traffic across your assets
Letting Data Drive
Let google show you the way
---
Members Only FB Group
Members only access to a private facebook group to collaborate with others on all things schema.
(Value PRICELESS )
---
Schematic Architecture Value
$1629
Value From The Additional Bonuses
$1691
Your Price When You Order Today
$3320
JUST $650
---
What Others Are Saying:
Warren Granger
Agency Owner
Rob's Schematic Architecture training has opened my eyes to the power of Schema. It has sped up my understanding of Schema so that I don't think of it as just a bit of code to add to my websites. It's helped me to develop better website silo structure which has worked brilliantly as I've built out each of my new websites. That in turn led to development of my own website structure blueprint that I will be using from now on. Schema stacking will put you miles ahead of your competitors and your client's competitors.
---
James Santiago
Agency Owner
Rob Beal's "ScheMa-tic Architecture" has flipped SEO on it's head by paving a new path when it comes to dealing with Artificial Intelligence…His approach is not data driven…Instead his methods are driving data…Into the Google Bot so that it has no choice but to reward any architect using these techniques…With high ranking web entities that make both clients and wifeys very happy.
---
Jeff Mork
Agency Owner – PromoTech Marketing
Rob Beal's new Schema training has opened my eyes to all of the possibilities that Schema can bring to my client and lead generation sites. With Google's high emphasis on website optimization, Rob's training has given me the confidence to build and implement Json-ld Schema that I know will perform. His training is easy to follow and he brings you from the basics of Schema, to high level strategies that are completely mind blowing. Nobody is teaching this level of Schema in the industry and the investment is worth every penny!!.
If you are looking to advance your SEO skills and master rankings on page 1 or dominate your market then you need to learn to feed the bot what it is looking for. This is where SEO is going whether it be for traditional nodes like websites or voice search and commands in the future. The gap between the SEO you are doing now and the huge leap to AI is schematic architecture and Rob Beal has the best course available for it.
---
Jason Johnson
Agency Owner / IT Developer
$1629
Value From The Additional Bonuses
$1691
Your Price When You Order Today
JUST $650
100% Privacy. We Will Never Spam You!
30 Day Money Back Guarantee.
I am so confident in this content that I am offering a 30 day guarantee with one catch…you had to have watched the entire course. If you can honestly tell me that you did not learn new techniques for how to improve how you code advanced schema, then I will refund your money.