Unleash Your SEO Potential: Schematect Transforms Schema Creation from Complex Chore to Effortless Artistry
Schematect is a powerful software tool that streamlines the process of creating schema for your website, enhancing your SEO efforts with precision and ease. From automatic nesting of schemas to handling complex multi-location businesses, it simplifies technical tasks, letting you focus on creating engaging content that ranks.

How You Benefit From Schematect's Unique Features
Revolutionize your workflow with error-free code generation. With Schematect, eliminate hours spent correcting elusive syntax errors like misplaced quotation marks.
Ignite your potential without needing JSON-LD proficiency. Schematect is accessible for users of all skill levels, allowing your team to focus on strategy, not code.
Experience unparalleled flexibility in schema creation. While other schema creators offer limited outputs, Schematect supports unique fields like DUNS number, NCAIS number, @mention and @about schema, ensuring a comprehensive online presence.
Improve Google's comprehension of your pages with automatic schema nesting. Schematect intelligently nests your schema, aiding search engines in better understanding your content.
Eliminate the redundancy of recreating the same sections of schema again and again with our smart handling. Schematect manages schema recreation and the complexities of naming the @id or nesting it, freeing you to concentrate on your content.
Achieve superior ranking results with SEO-optimized schema. Schematect is engineered to boost your content's visibility, propelling your pages to the top of search engine results.
Manage multi-location businesses effortlessly. Schematect simplifies linking multiple locations by nesting location pages under the umbrella organization schema.
SCHEMATECT VS. THEM
| | | |
| --- | --- | --- |
| | Schematect | Competitors |
| Automatically Nests Your Schema | Yes | No |
| Allows for hand-crafted human input | Yes | Limited |
| Unparalleled breadth of unique field options (DUNS, NCAIS, etc.) | Yes | No |
| Easy creation of knows about, @about, and @mentions from multiple sources | Yes | Limited |
| Automatically apply an author or existing organization to a new page | Yes | No |
| Simple field copy and paste of information results in perfectly coded schema | Yes | Limited |
| Ability to automatically inject your Schematect schema onto a site via our plugin | Yes, If desired | No |
What Others Are Saying
---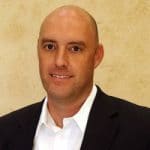 Jordan Fowler,
President, Moon and Owl Marketing
"Schematect allows us to effortlessly produce perfectly crafted schema for every single page of our clients' sites, with a breadth that is unmatched by our competitors."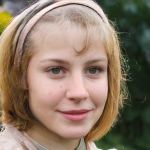 Kelli Jones
Freelance Writer
"I'm a writer, not a coder. All I have to do is enter the right information into the fields and cut and paste the resulting code onto the website. Being able to provide schema with my articles lets me provide more value!"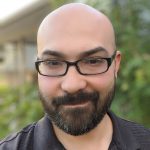 Brian Kato
Owner, Fusion Vine
"Really digging this software. This takes the complexities of Rob's schema training and puts them into a dead simple point/click platform…"
Implement robust, SEO-optimized schema in minutes. Open the door to new traffic and growth with Schematect.